Tree Spraying & Insecticide Treatments
When you think about all the threats to trees in the Logan, Utah, area, it's a wonder any of them survive. Trees can be hardy, but why not give them a helping hand with tree services from Logan Extermination?
You may or may not notice when your tree is struggling. Its leaves may begin to yellow and curl and the tree may begin to take on a drooping, bedraggled appearance. Since you're not an arborist, you likely won't know exactly what the problem is, but the experts at Logan Extermination can help. 
We have many years of experience treating tree disease and tree infestations. Our tree doctors can quickly determine if your tree has been infested by bugs or is suffering from a disease. If it's the former, we use an insecticide spray on your tree targeted to whichever type of bug we're fighting. Spider mite control and aphid treatments are common.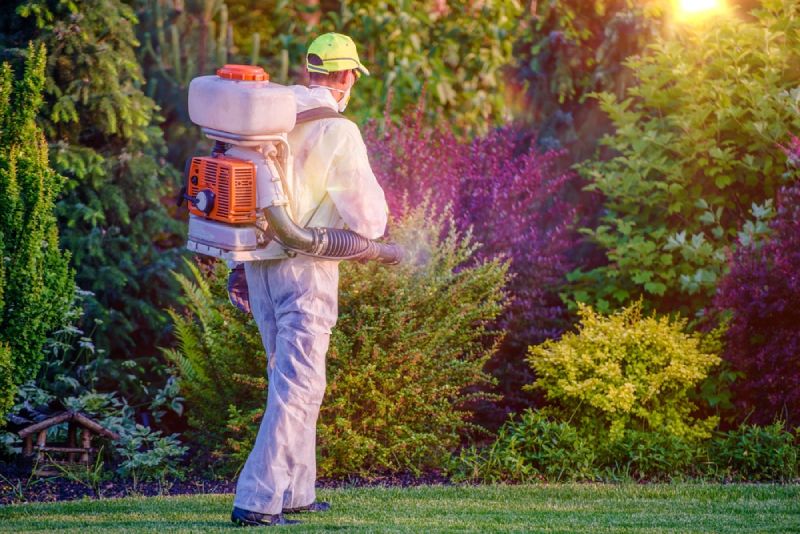 On the other hand, if your tree is suffering from a disease, we may cut away the diseased branches and treat the problem with a fungicide. 
Fruit trees attract different types of pests. Many types of flies, bees and worms are attracted to the sugar in fruit and can destroy your tree's output quickly. Call our tree doctors for a fruit tree spray service. It will not harm your fruit, and it will get rid of all your unwanted guests.
For the best in all types of tree services in and around Logan, Utah, call Logan Extermination today.